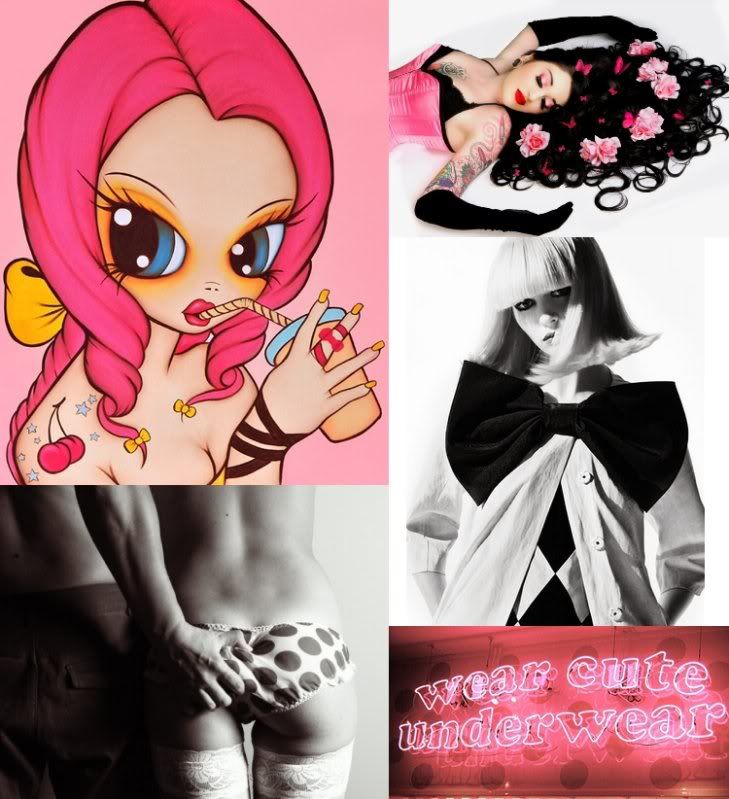 Sorry for being so bad at updating the blog, I've been so preoccupied with
Twitter
. =P
(
Britney Spears
,
Suicide Girls
, and
Betsey Johnson
is following me! <3)
Other things distracting me...
Running. Beautiful spring weather. Planning my summer. The
Electric Daisy Carnival
lineup. Boys. Struggling for survival in a house with absolutely no food...and I fail at grocery store shopping.
The Ocarina of Rhyme
- an amazing hip hop mix to different songs from Ocarina of Time. What I Like About You marathons on TV. Daydreaming.
This pole dancer
- how did she do this? I must learn!
Betsey Johnson store
- I may end up splurging on a bag this week.
I Only Wanna Be With You by Samantha Fox
- the video and song is so cute! Looking up pinup photography & searching for garter belts and lingerie.
LMyLife.com
- the perfect contradiction to FML. Reading
The Confederacy of Dunces
for my English class, but I surprisingly like it. This new feeling of empowerment & independence.
So what's been distracting you lately? :)
P.S.
Would anyone be interested in creating a new banner for the blog? I feel like the one I have is too small & too boring. Email (brutal.cupcake@gmail.com) or comment me if you're interested! :o)