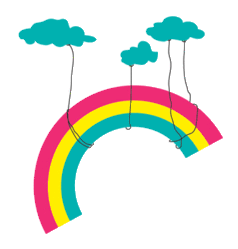 I don't know what it was about today, but I just felt incredibly icky. And that's the best word I can think of to describe it. It's been far too hot and I've been nauseous all day, however, I realize that it's my own fault as my eating habits have been nasty lately. I constantly snack on junk food with no structured meals nor much fruit or veggies. I need to go grocery shopping! Plus I've been feeling so unmotivated and so sluggish, which is due to my lack of real physical activity. I do ab crunches nightly and swim as much as I can, but I realize I should be doing more. Oh! And
thank you everyone for the birthday wishes!
:D I didn't get any presents, nor did I throw a party like I normally do, but I did get the chance to spend time with darling friends and that was more than I can ask for. I suppose I'm just saving my celebrating for Electric Daisy next week, and hopefully I scored some birthday points with the parents to win some sort of shopping trip or something! I did get a new haircut...it makes me look 10 years younger, which isn't great because now I look 7...but I think it's cute when I dress up! I shall be posting more outfit posts, just all I have is my cell phone so it's crappy quality.
I was feeling the 60's vibe so excuse the overused peace-sign! x)
If you'd like you can go to this post to compare my old and new hair! Better or worse?